At Sapphire, we strive for our students to have a good understanding of body mechanics and aerial/fabric theory. At the beginner and intermediate levels, this helps make pathways between skills but also helps us understand how to get out of things safely. At the advanced levels, this helps us create new transitions and pathways that might be unique from student to student. Ask Erin about Belay – she would love to talk for hours about the fabric theory behind it.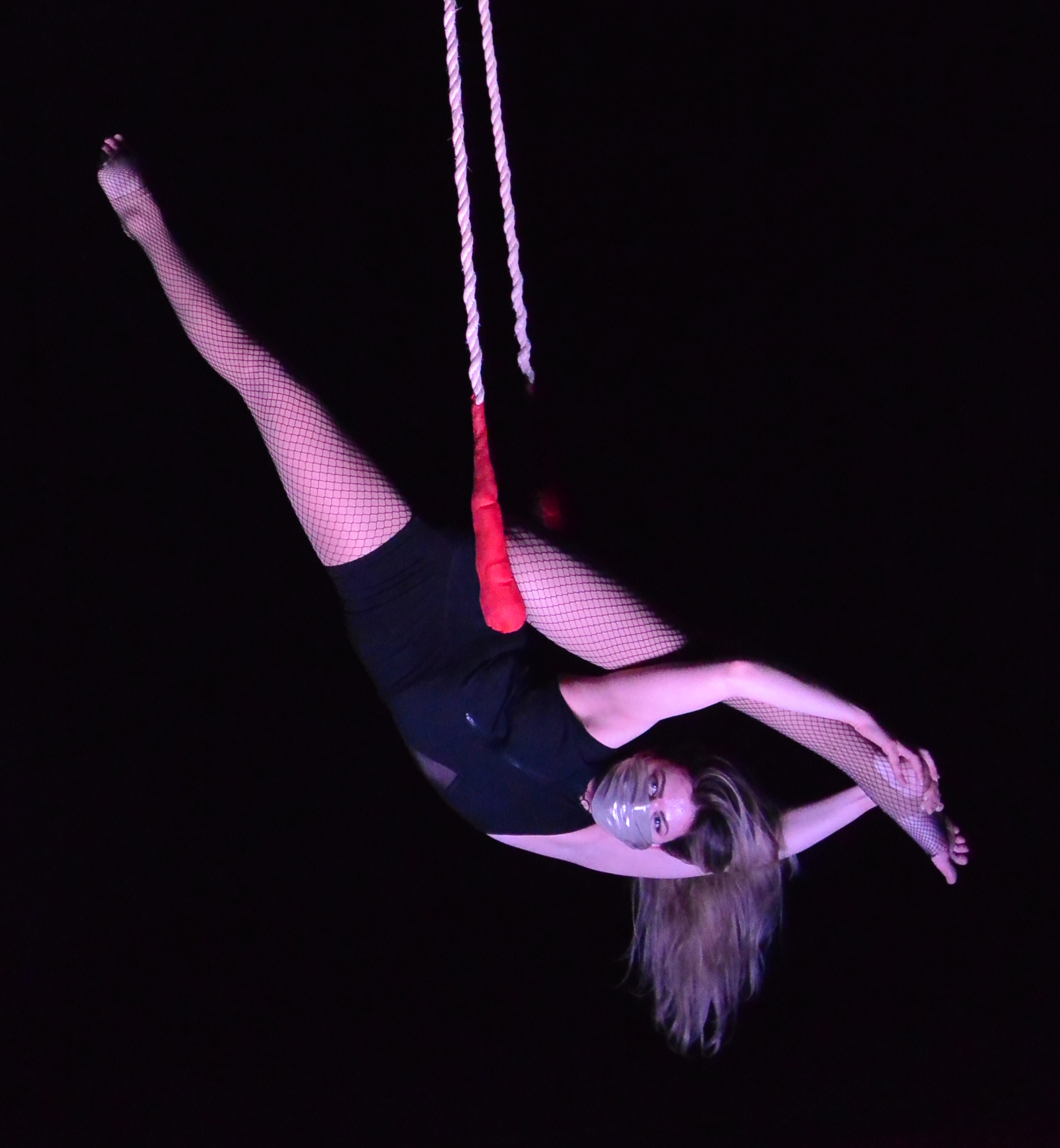 The Coaches
Our amazing staff are ready to teach you how to fly.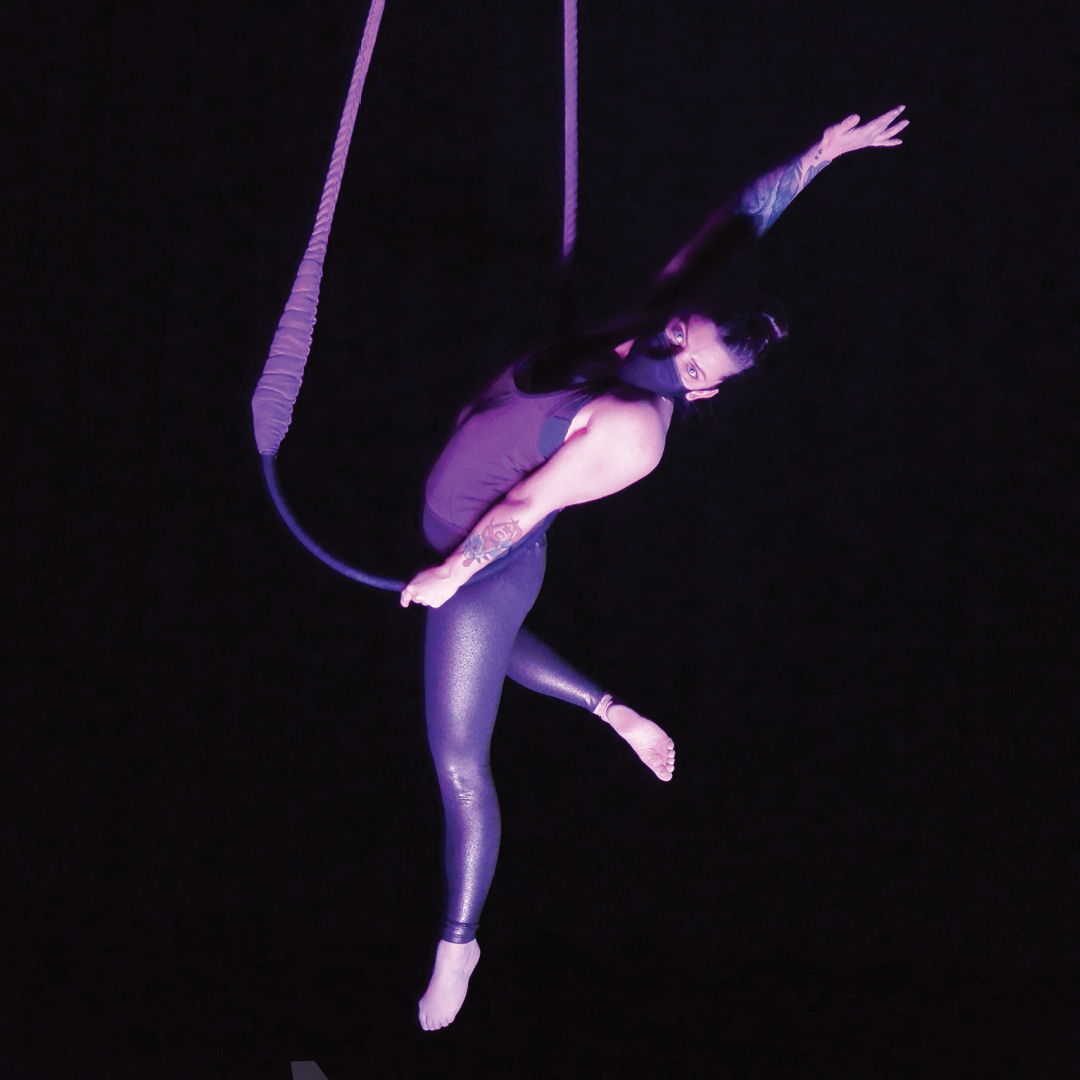 Erin
(She/They)
Silks
Sapphire Ring Master, lover of all apparatuses and Belay aficionado. Erin is also a producer of the Alberta Circus Arts Festival.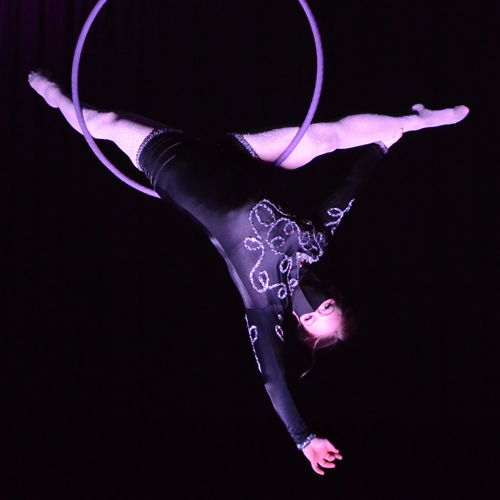 Samara
(She/Her)
Trapeze/Hoop/Silks
Samara loves the way circus combines her love of being physical with the opportunity for such creative expression.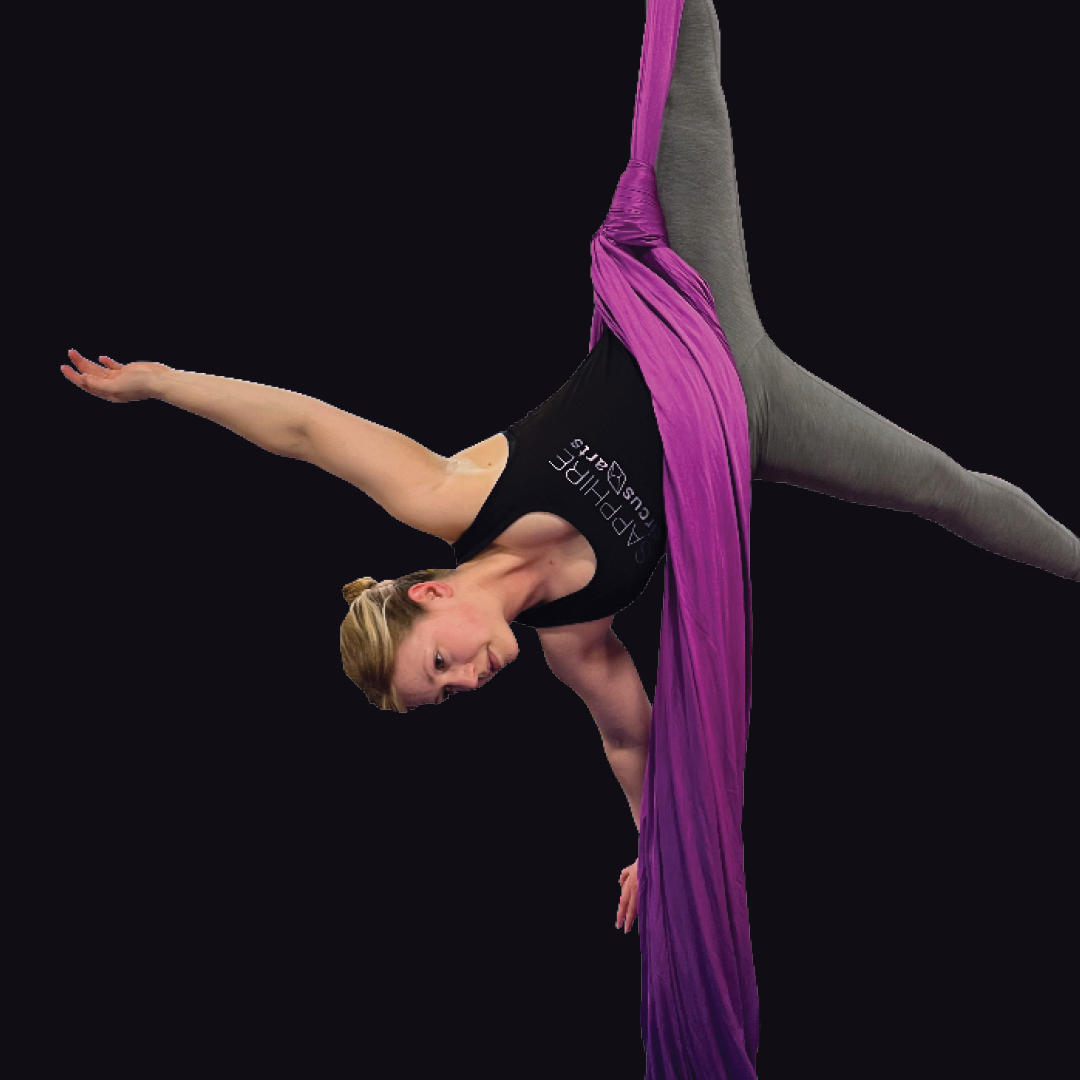 Carolyn
(She/Her)
Trapeze/Hoop/Silks
Certified Personal Trainer with specializations in corrective exercise and pre & postnatal exercise. Enjoys helping people with a variety of abilities and backgrounds.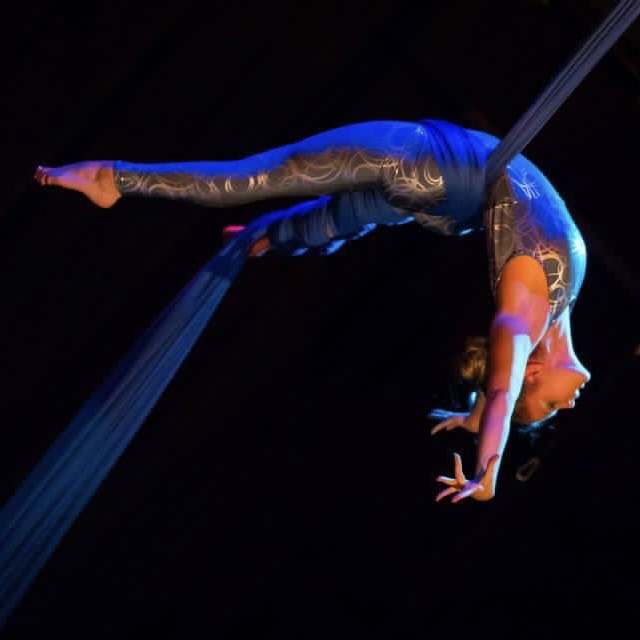 Stephanie
(She/Her)
Silks
Coaches, performs and occasionally bartends from the air. Stephanie is also a producer of the Alberta Circus Arts Festival. (photo credit: Studio-E Photography & Firefly Circus Academy)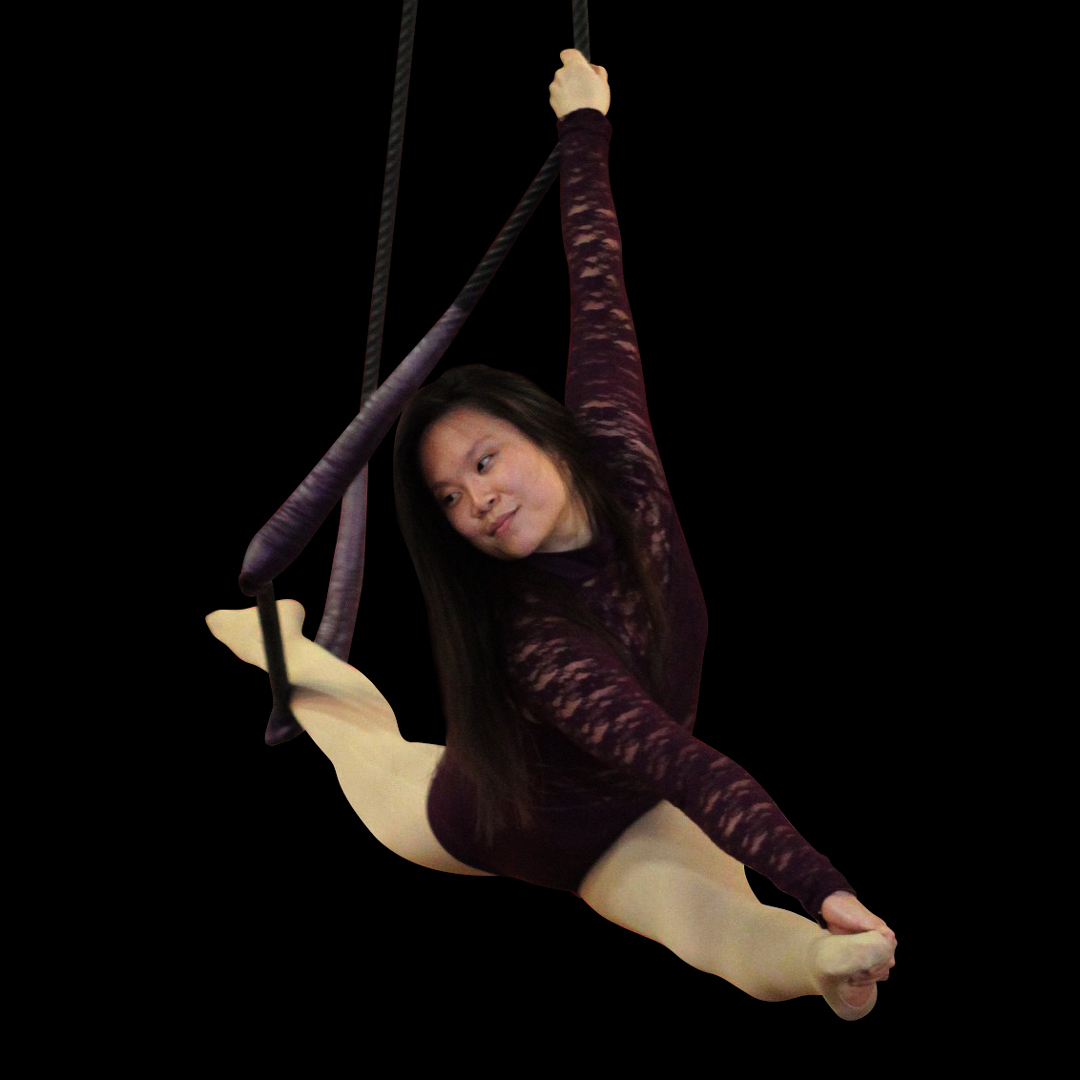 Angelynn
(She/They)
Trapeze/Hoop/Loop
Angelynn has embraced the circus community and found their fire and strength for teaching, particularly with an emphasis on accessibility and community.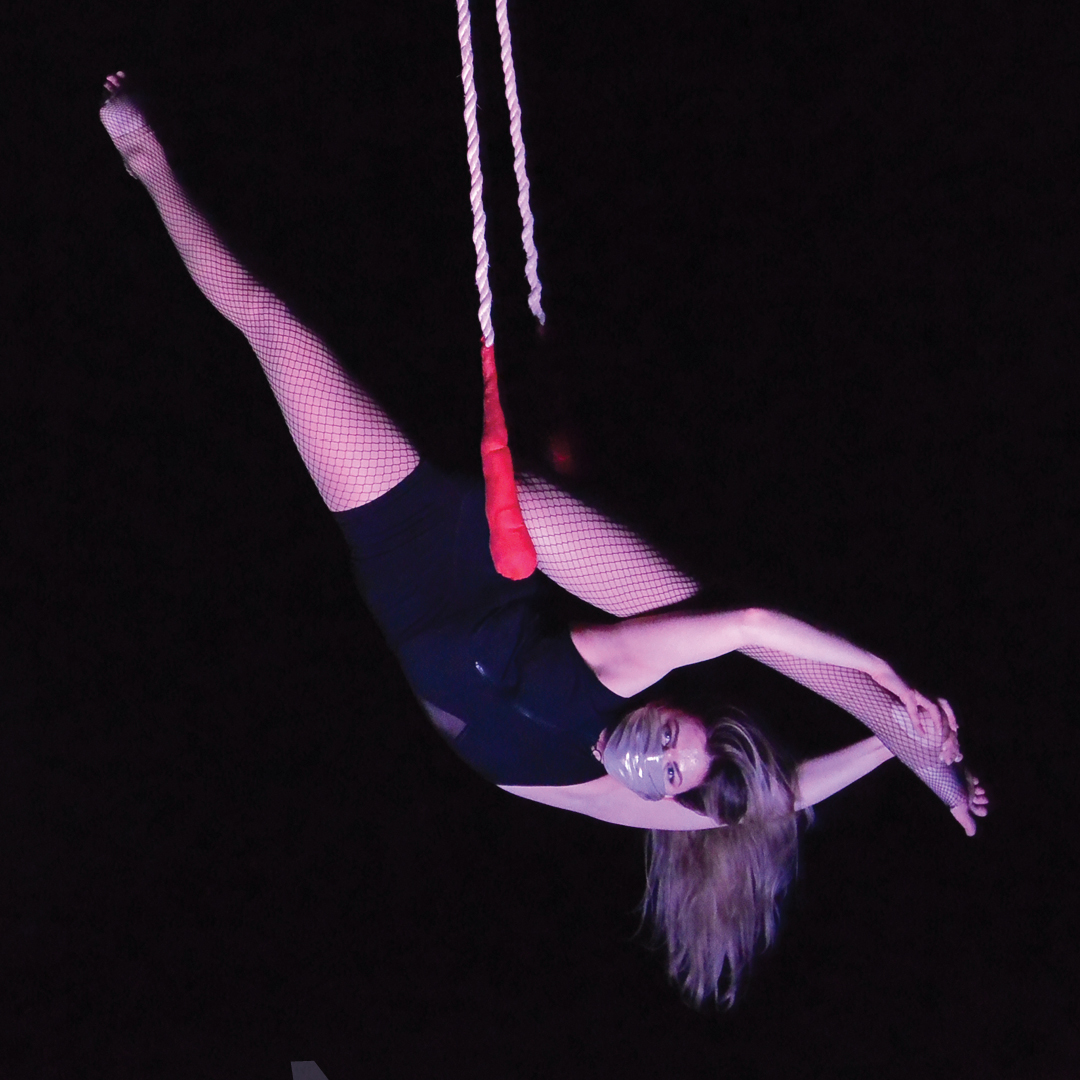 Tara
(She/Her)
Silks/Hoop
Tara loves the challenge of always learning something new, and is excited to continue to learn and grow in the circus space. She hopes to inspire her students to do the same.
Alexa
(She/Her)
Silks/Loop
Alexa has a Bachelor of Kinesiology and is excited to apply that background to teaching aerial acrobatics. (Photo Credit: Firefly Theatre and Circus)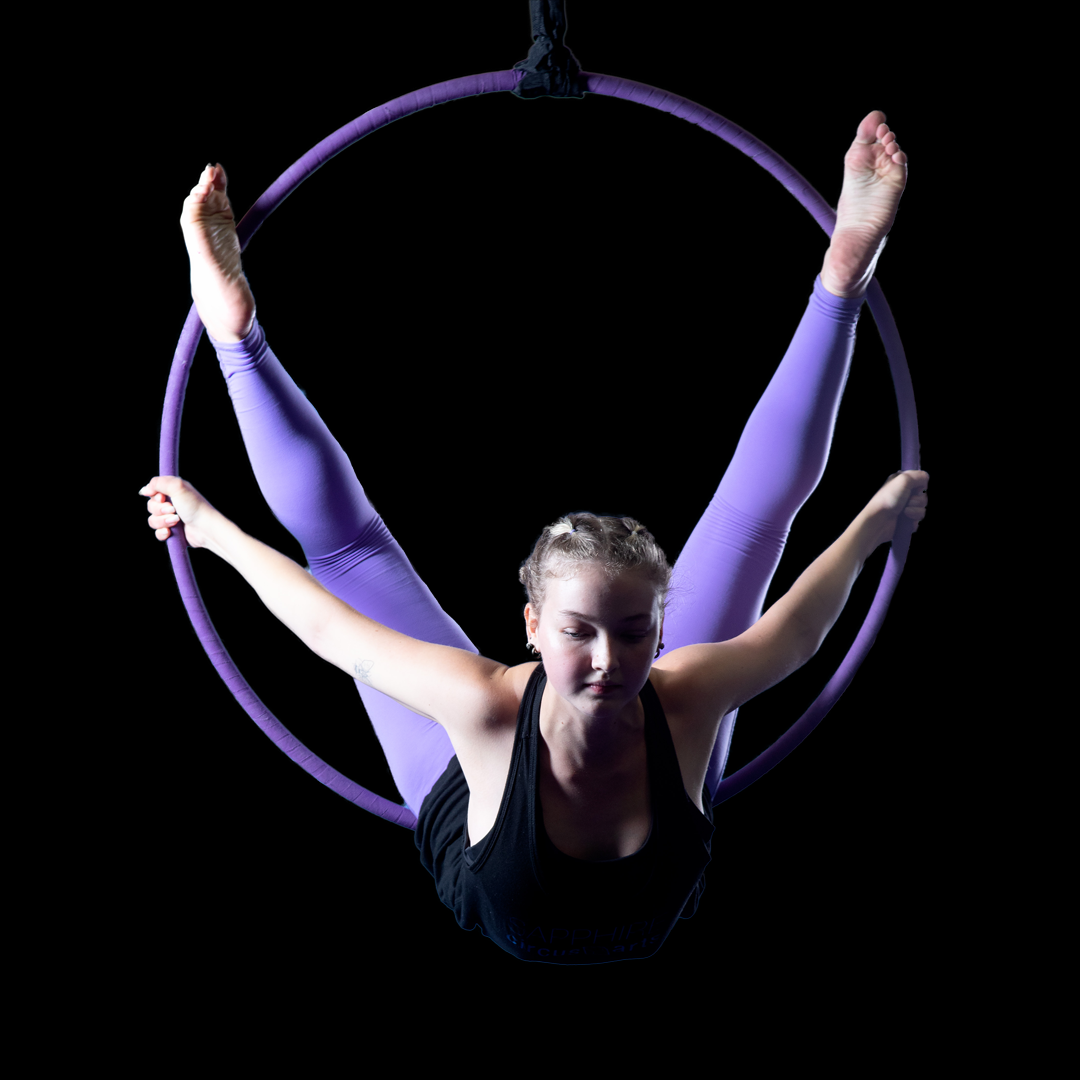 Jordan
(She/Her)
Kids Instructor
Jordan started circus at Firefly as a young student in 2015, she found her love of all things cirque and has never looked back. 
Amelia
(She/Her)
Kids Instructor
The creative and self-expressive part of aerial arts is something that Amelia is very passionate about. In her classes, love and laughter are priorities!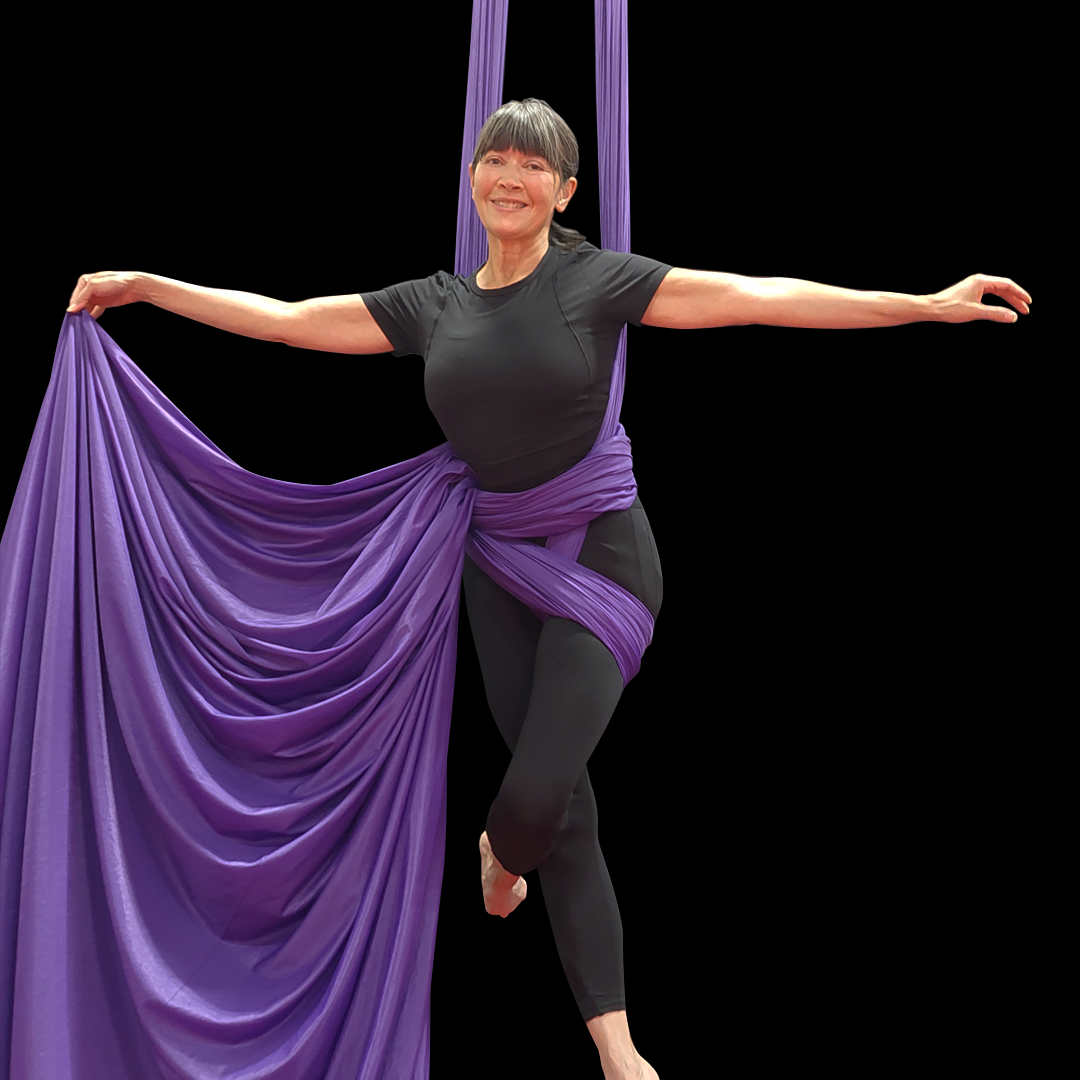 Sheri
(She/Her)
Silks/Loop
Sheri loves exploring sequences and especially enjoys finding multiple ways to get into (or out of) a given move. She enjoys teaching and loves seeing students gain strength and confidence in the air.