Recreational Aerial Circus Classes
Edmonton, AB
Welcome to Sapphire Circus Arts. Aerial circus classes are a great workout, but also an art form. We provide recreational classes for adults and kids that will challenge, strengthen and inspire you in a safe, supportive and inclusive environment. We can't wait to fly with you!
Aerial Circus Classes
We offer something for everyone. If you aren't an existing student and have questions please jump over to the contact page and let us know how we can help.
Adult Classes
Silks | Loop | Trapeze | Hoop
Sapphire Circus Arts mission is to provide an inclusive circus community where people feel inspired to express themselves both creatively and athletically. To represent Alberta as a standout training facility well known for both a creative and safe atmosphere. To provide an environment where everyone feels safe to explore movement, both in the air and on the ground.
You have options, why choose us? Our safe and inclusive aerial classes will strengthen your mind and body, but it's not just a fitness class. Aerial circus is a beautiful artform. Performance exercises are important to build endurance as well as to grow as aerial students. Stringing skills together and making unique transitions will challenge and reward you as a student.
We love watching our students soar! Join us today.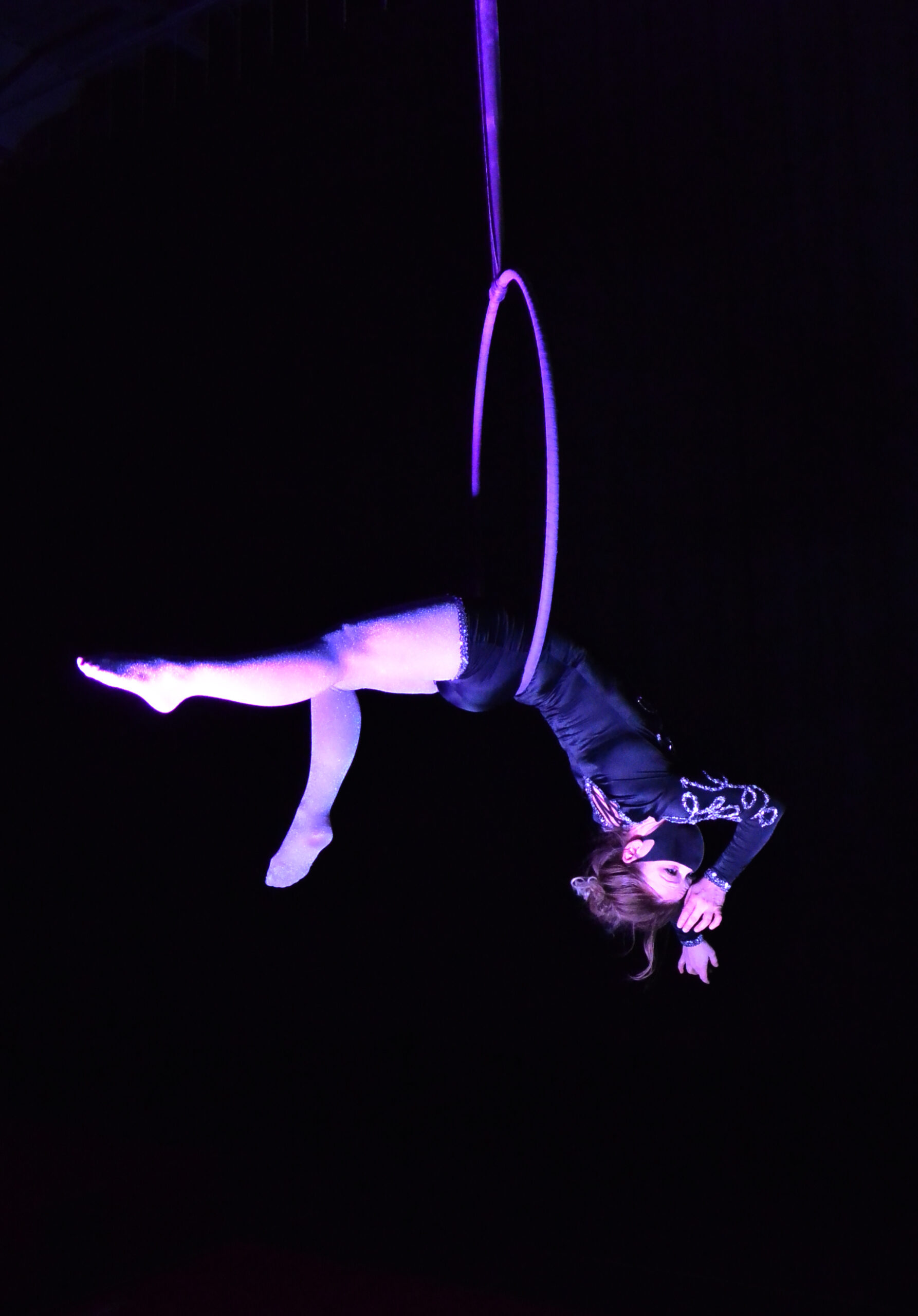 Registration
Ready to get into a class. Click here to learn more about the gravity-defying classes we offer.
Covid Mitigation
Click here to learn more about what we are doing to keep you safe while you fly.
Code of Conduct and Policies
We maintain a strict code of conduct to keep our space inclusive and supportive.
Circus has a place for everybody and every body. Sapphire celebrates what your body is capable of doing. You get to witness your own progression in strength, flexibility and endurance."
Bethany Hughes, Aerial Silks Student