At Sapphire, we strive for our students to have a good understanding of body mechanics and aerial/fabric theory. At the beginner and intermediate levels, this helps make pathways between skills but also helps us understand how to get out of things safely. At the advanced levels, this helps us create new transitions and pathways that might be unique from student to student. Ask Erin about Belay – she would love to talk for hours about the fabric theory behind it.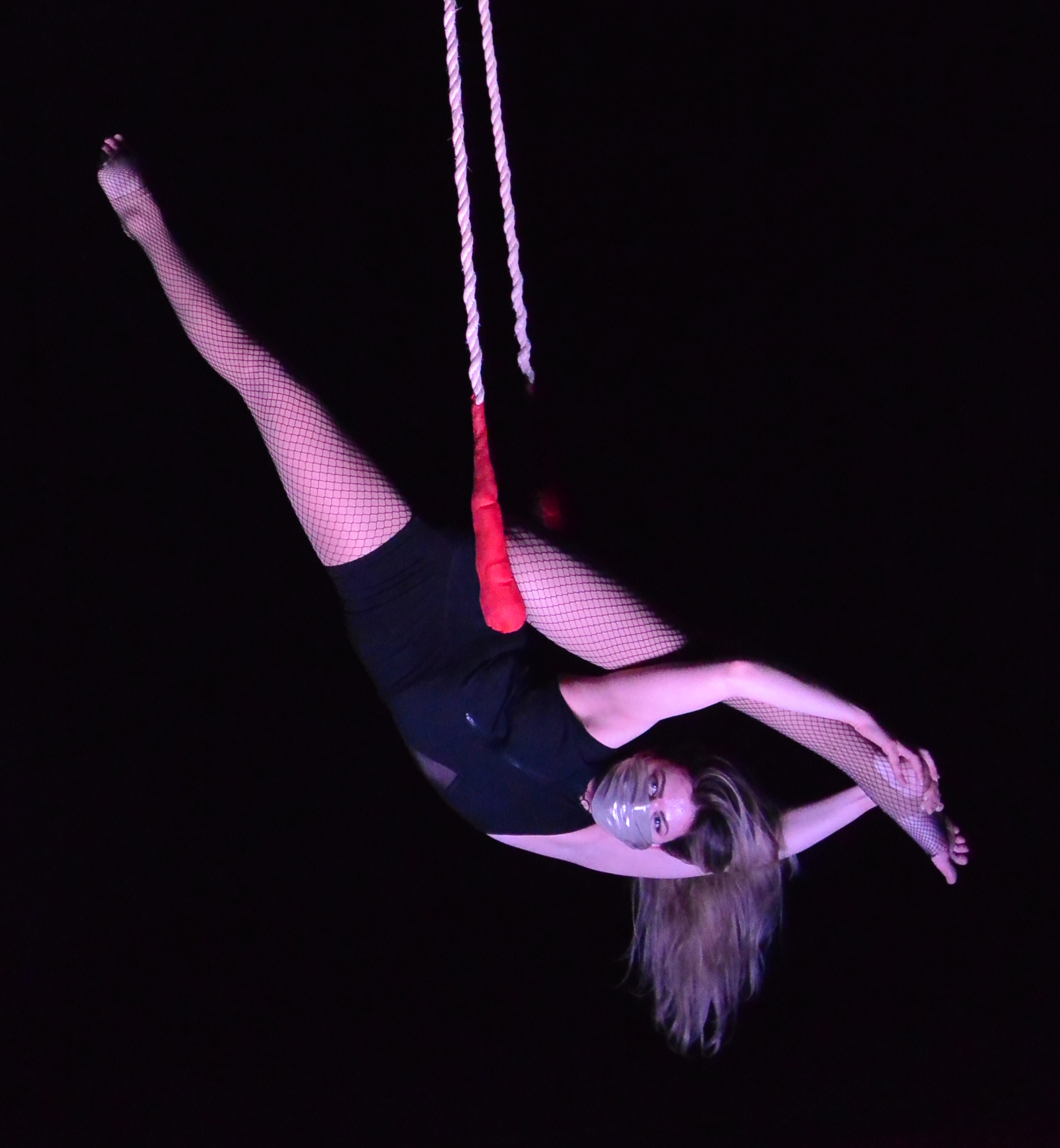 The Coaches
Our amazing staff are ready to teach you how to fly.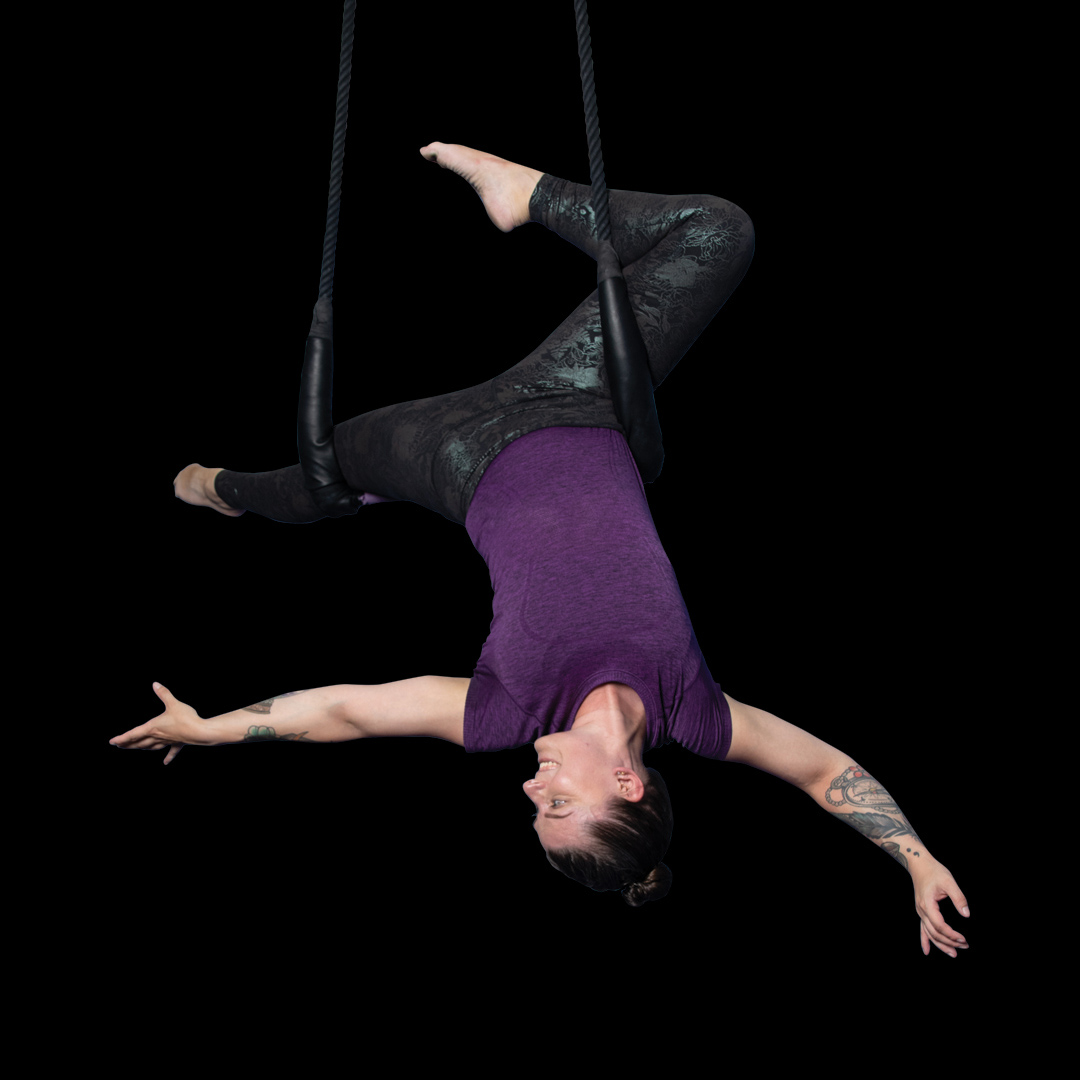 Erin
(She/They)
Owner | Silks Instructor
As a multi-disciplined aerialist, Erin enjoys trapeze (teardrop), hoop, loop, cloud swing and basically anything she can get her hands on, but Erin's true love will always be the silks. Ask her about fabric theory – make sure you have time, they will talk. Firefly Theatre and Circus welcomed her to classes in 2008 and they never left. Erin began teaching in 2018 and took Paper Doll Militia's teacher training in 2019. When Firefly Circus Academy decided to stop providing recreational circus classes in 2022 Erin took things a step further and created what you see here – Sapphire Circus Arts. A place to continue the community Firefly built and teach amazing circus classes to people who love it as much as they do. Erin is also a producer of the Alberta Circus Arts Festival.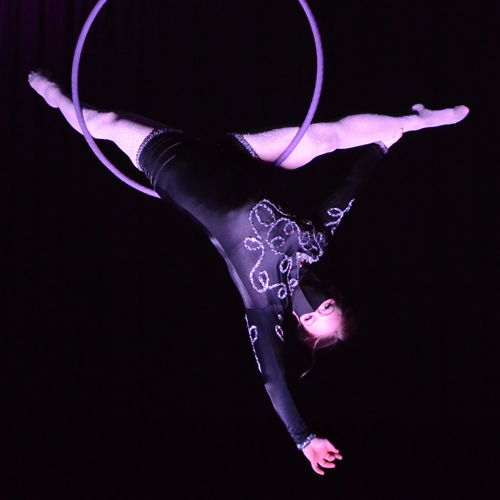 Samara
(She/Her)
Trapeze/Hoop/Silks Instructor
Samara started training with Firefly in 2008 and with a few breaks off and on for different adventures traveling around the world she has happily found herself back teaching Silks and Hoop/Trapeze. Samara is an actor/ stunt performer, and a musician. She loves the way circus combines her love of being physical with the opportunity for such creative expression.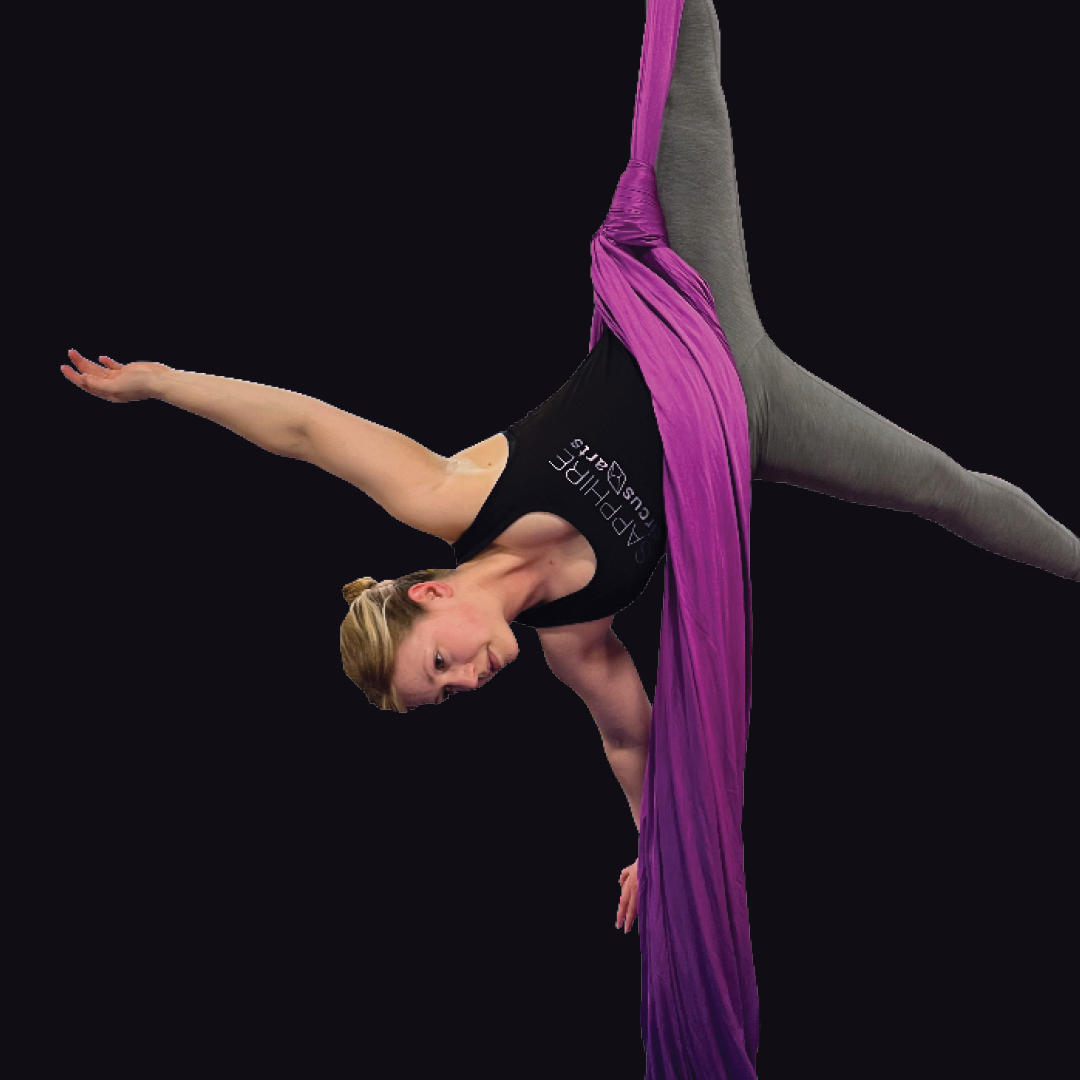 Carolyn
(She/Her)
Trapeze/Hoop/Silks Instructor
Carolyn has always been passionate about physical activity. She began her circus journey as a student back in 2014 and has been hooked ever since! You can usually find her hanging out on the trapeze or up in the silks, but she also loves exploring new or different apparatuses when the opportunity presents itself. Carolyn is passionate about sharing her love of aerials with any and everyone who is willing to try it and started teaching in 2018. As a Certified Personal Trainer with specializations in corrective exercise and pre & postnatal exercise, Carolyn enjoys helping people with a variety of abilities and backgrounds explore new and fun ways to exercise.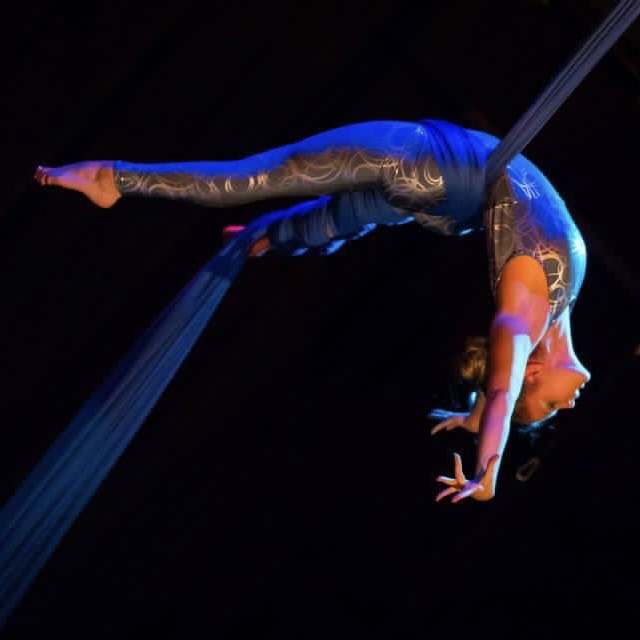 Stephanie
(She/Her)
Silks Instructor
Stephanie has a true passion for Aerial and Circus Arts. She has performed in many productions put on by Firefly Theater & Circus such as KOLABO and PANACHE and has been involved in many events including the Canada 150 celebration at Roger's Place, performing along with Canadian artist Sarah McLachlan. Stephanie has attended and trained at numerous circus festivals in the US and Europe including the Santa Barbara Floor to Air Festival as well as "Les Rencontres de Danse Aérienne". Stephanie coaches multiple aerial disciplines and even has training on a very unique Apparatus – the Aerial Kite. She has completed Teacher Training with Paper Doll Militia. Stephanie is also a producer of the Alberta Circus Arts Festival. (photo credit: Studio-E Photography & Firefly Circus Academy)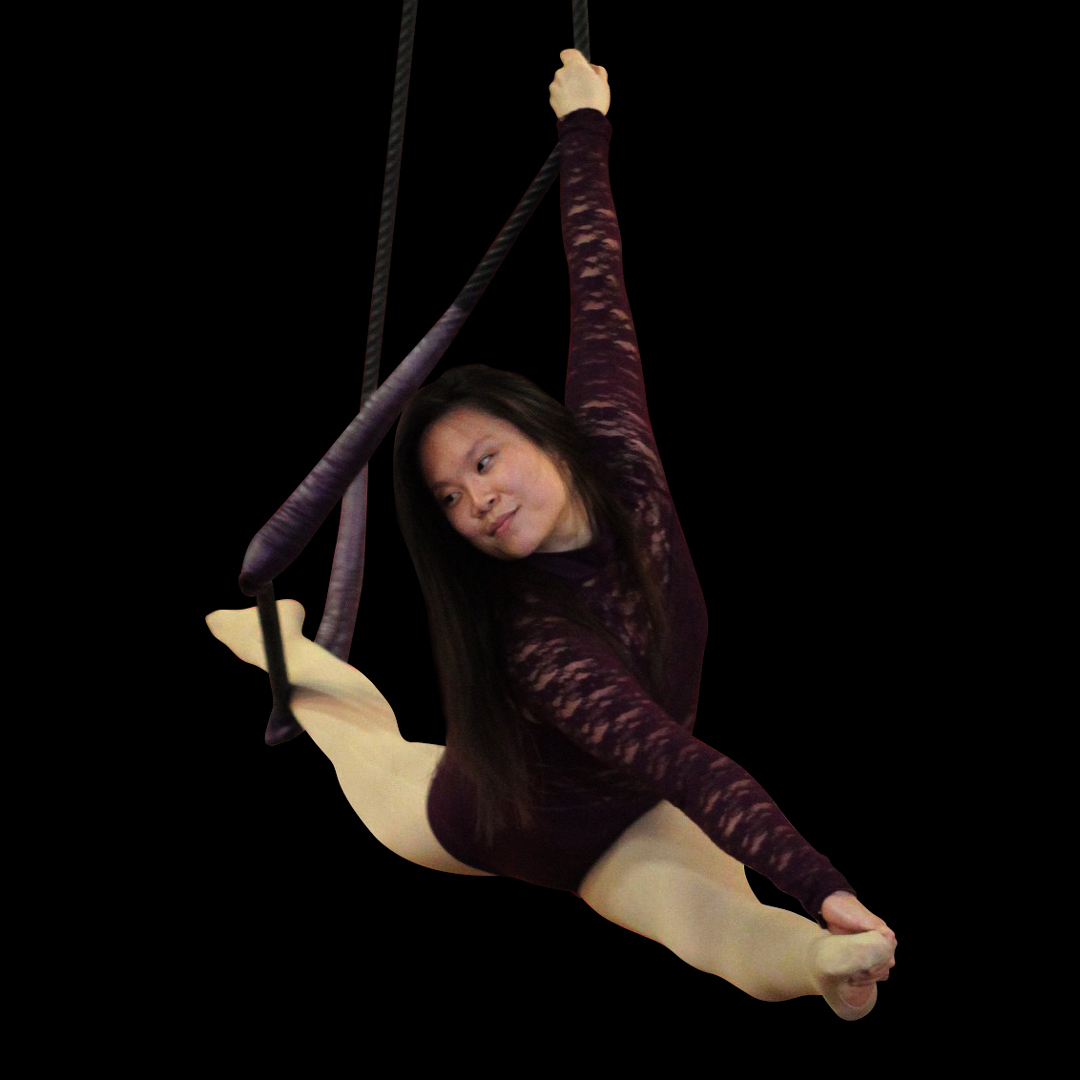 Angelynn
(She/They)
Trapeze/Hoop/Loop Instructor 
Back in 2014, Angelynn found a littered flyer for an aerial contortion class on the streets of Portland, OR. From there, they fell down the rabbit hole and found their love for the trapeze. After moving to Baltimore, MD, they embraced the DMV circus community and found their fire and strength for teaching, particularly with emphasis on accessibility and community. Outside of aerial circus, they can be found engrossed in their next travel adventure, a computer game, or some piles of graphic novels.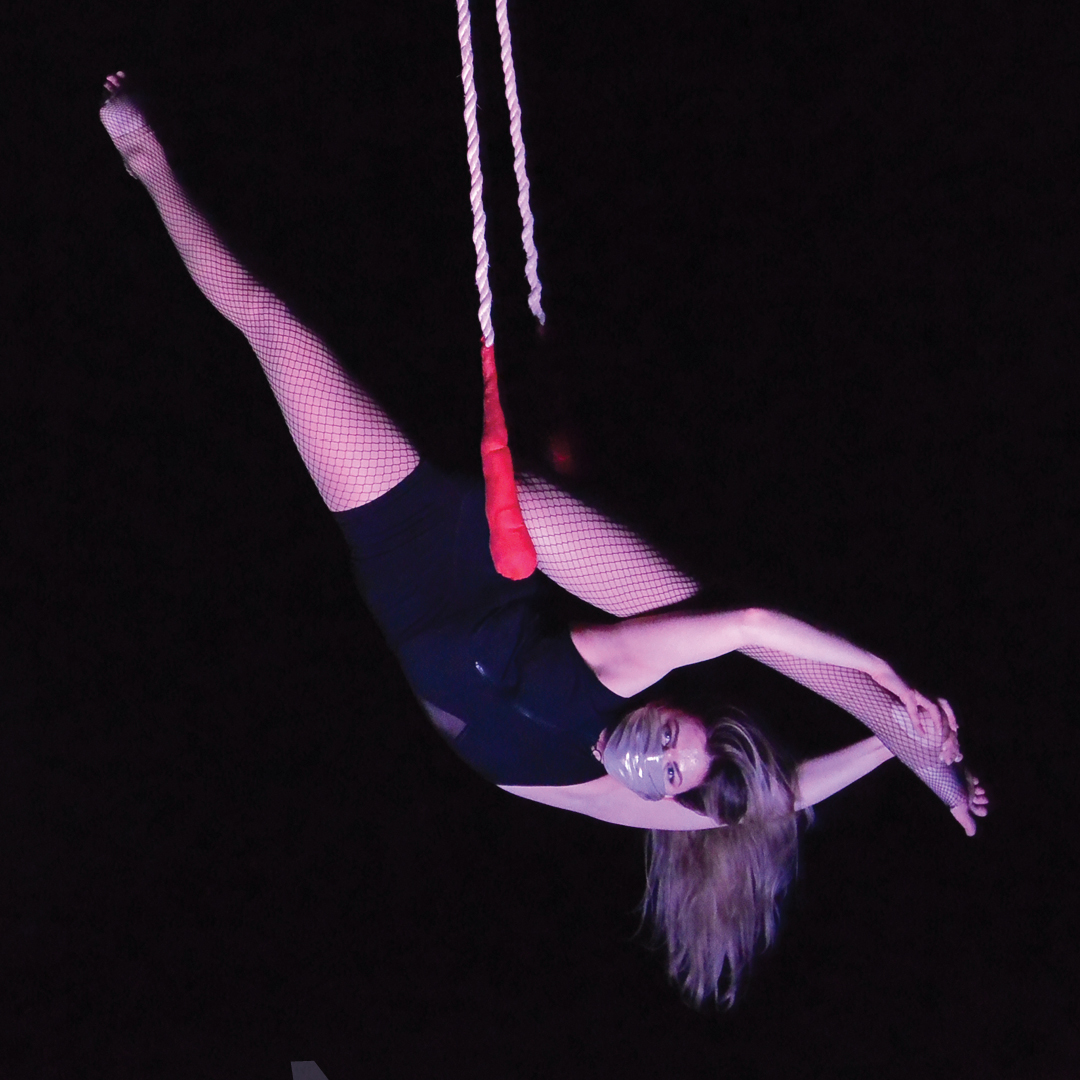 Tara
(She/Her)
Silks/Hoop Instructor
Tara began her aerial journey in 2014 in a beginner silks class, as a result of needing a creative outlet after graduating from MacEwan University for Theatre Arts. She immediately fell in love with this challenging art form that combines her love of fitness and performing. Tara is now a multi-disciplinary aerialist with a love for hoop, rope, trapeze, loop, and more, but her heart will always belong to the silks. She started teaching in 2018 and has continued to train, and perform in productions and events with Firefly Theatre. When she is not at the studio, Tara loves to stay active by hiking, snowboarding, and travelling. She loves the challenge of always learning something new, and is excited to continue to learn and grow in the circus space. She hopes to inspire her students to do the same.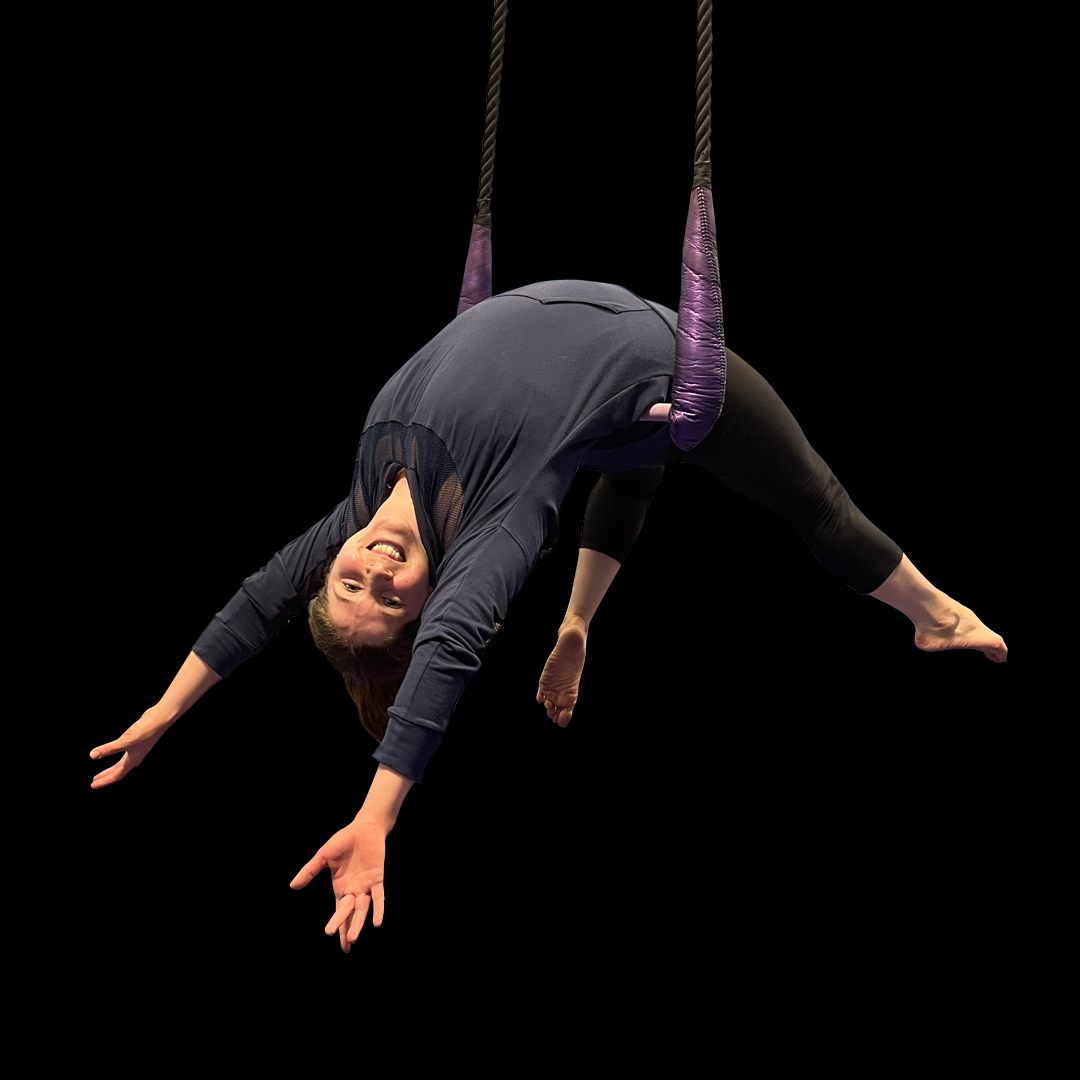 Alexa
(She/Her)
Silks/Trapeze Instructor
Alexa's first exposure to aerial acrobatics was a Firefly Theatre show she saw in 2007. She's been training ever since (with a few breaks here and there) and has also taken classes in San Francisco and Vermont. She enjoys every apparatus, but the trapeze has a special place in her heart. Alexa has a Bachelor of Kinesiology and is excited to apply that background to teaching aerial acrobatics.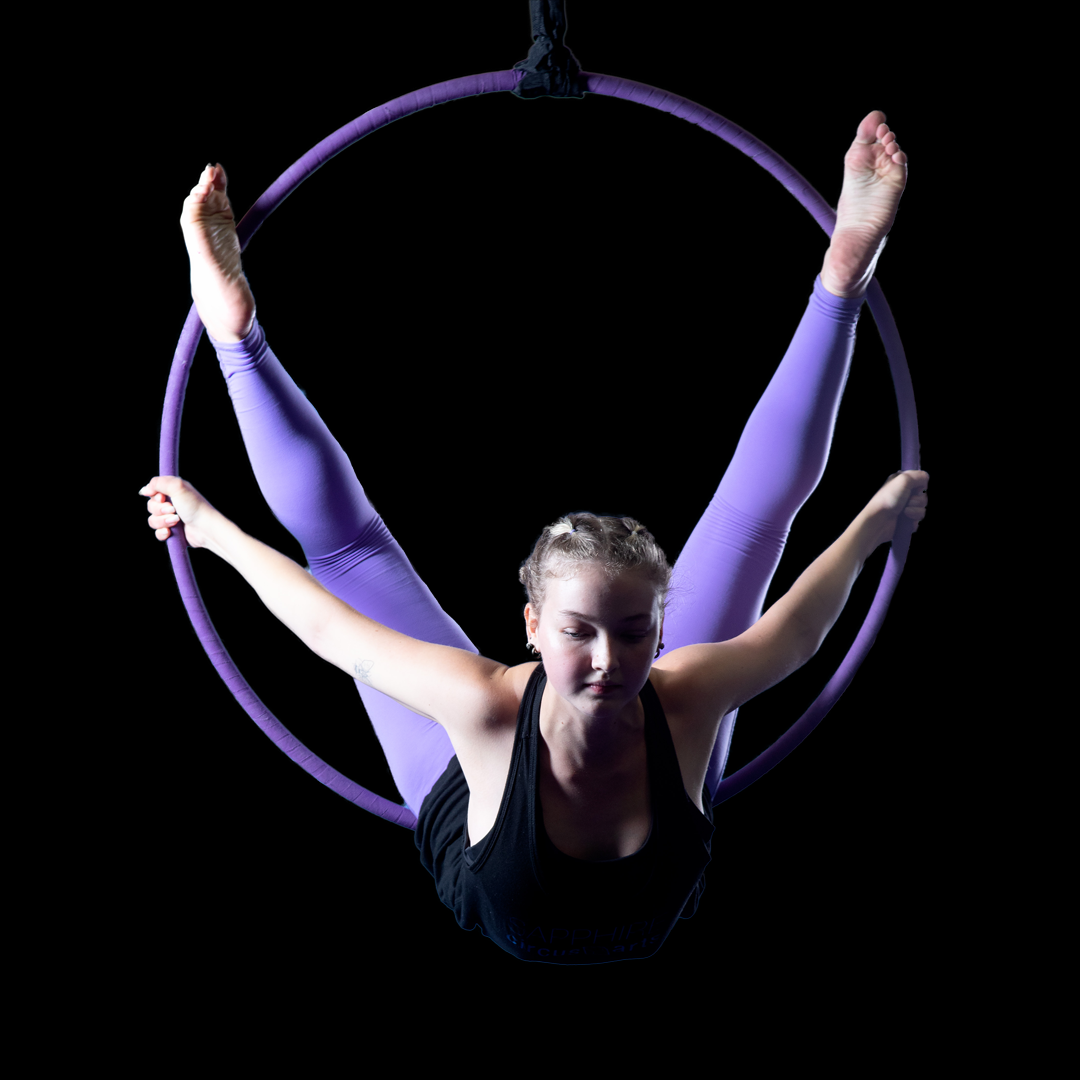 Jordan
(She/Her)
Kids Instructor
Jordan started circus at Firefly as a young student in 2015, she found her love of all things cirque and has never looked back. Jordan loves to train in contortion and silks and anything where she feels like she is flying in the air. She has performed in Firefly's annual LTBH, as well as Cirque in the Park. When Jordan is not training or coaching she is busy with university classes, playing, coaching and officiating Ringette. Jordan looks forward to sharing her passion and love of all things cirque with all of her students.
Amelia
(She/Her)
Kids Instructor
Amelia is an energetic and enthusiastic person and coach. She started her circus journey at the age of 9, coming from a life full of gymnastics. The creative and self-expressive part of aerial arts is something that she is very passionate about. Amelia enjoys training and coaching silks, trapeze and hoop. In her classes, love and laughter are priorities and she hopes to put a smile on all of her student's faces!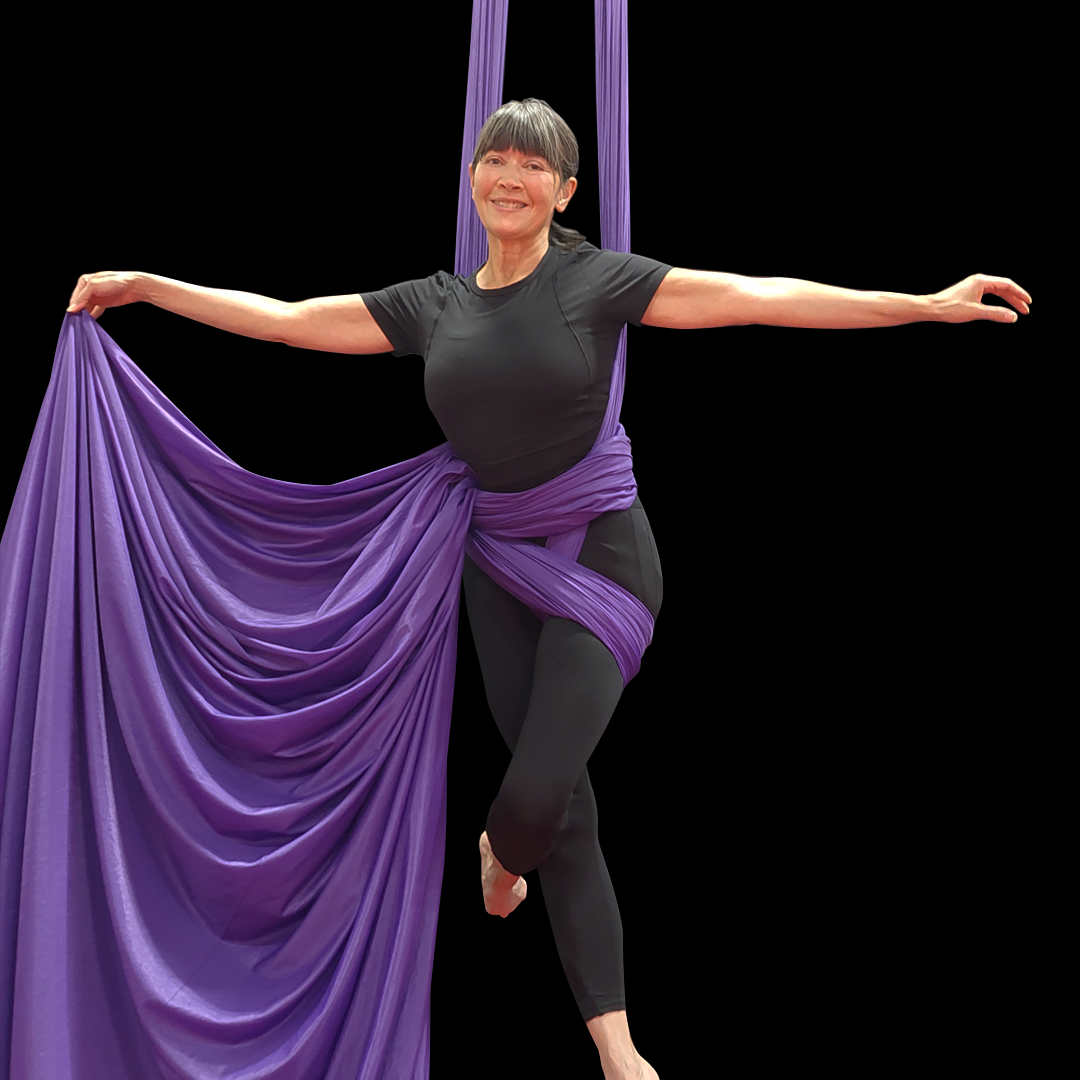 Sheri
(She/Her)
Silks/Loop Instructor
Sheri started circus at Firefly Theatre and Circus and fell in love with the physicality and artistry. She has performed in Firefly Theatre and Circus productions such as KOLABO and PANACHE, both times on her multicorde. She has also performed at Western Canada Fashion Week, the Courage Gala and the Kaleido Arts Festival. Her first love is the silks but she also enjoys some loop on the side. She loves exploring sequences and especially enjoys finding multiple ways to get into (or out of) a given move. She enjoys teaching and loves seeing students gain strength and confidence in the air. She has completed Teacher Training at NECCA (New England Center for Circus Arts).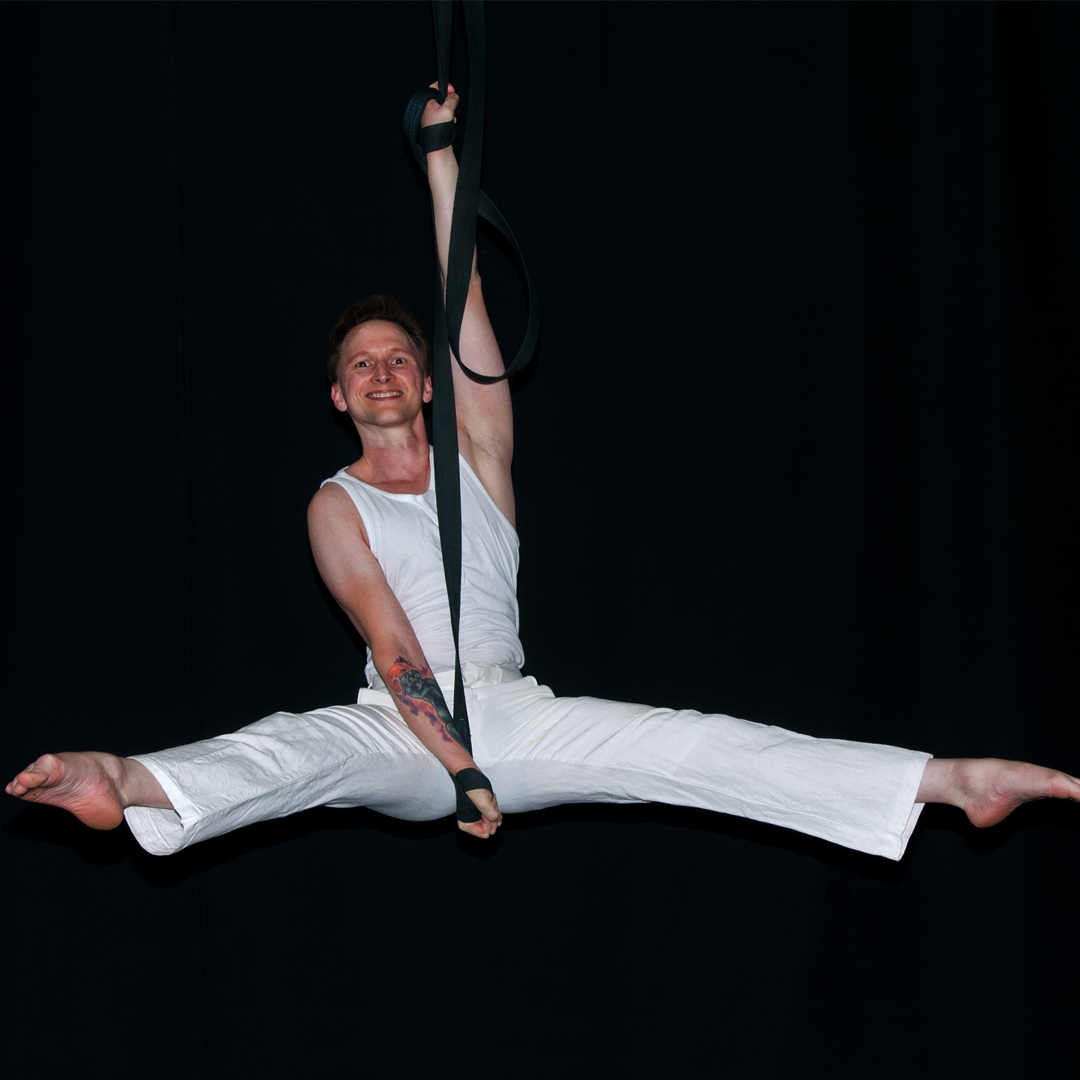 Scott
(He/Him)
Straps Instructor
Scott is a dedicated aerialist who loves to share all he's learned with everyone he can. He's a certified coach with years of experience teaching many disciplines including aerials, dance and even skydiving. His focus is on encouraging good form, technique and progressions so his students can enjoy long, healthy journeys that will open the door to all the creativity that aerials have to offer.