Cirque Stronger:
Personalized Training Programs
Do you have circus-specific goals that you would like to work towards? Or maybe a certain skill that you feel stuck on or would like to improve? Whether it's flexibility, strength, or finally getting that move you've been working on for what feels like forever, you can work one-on-one with Sapphire Circus Arts coach Carolyn to achieve the circus skills you've been dreaming about.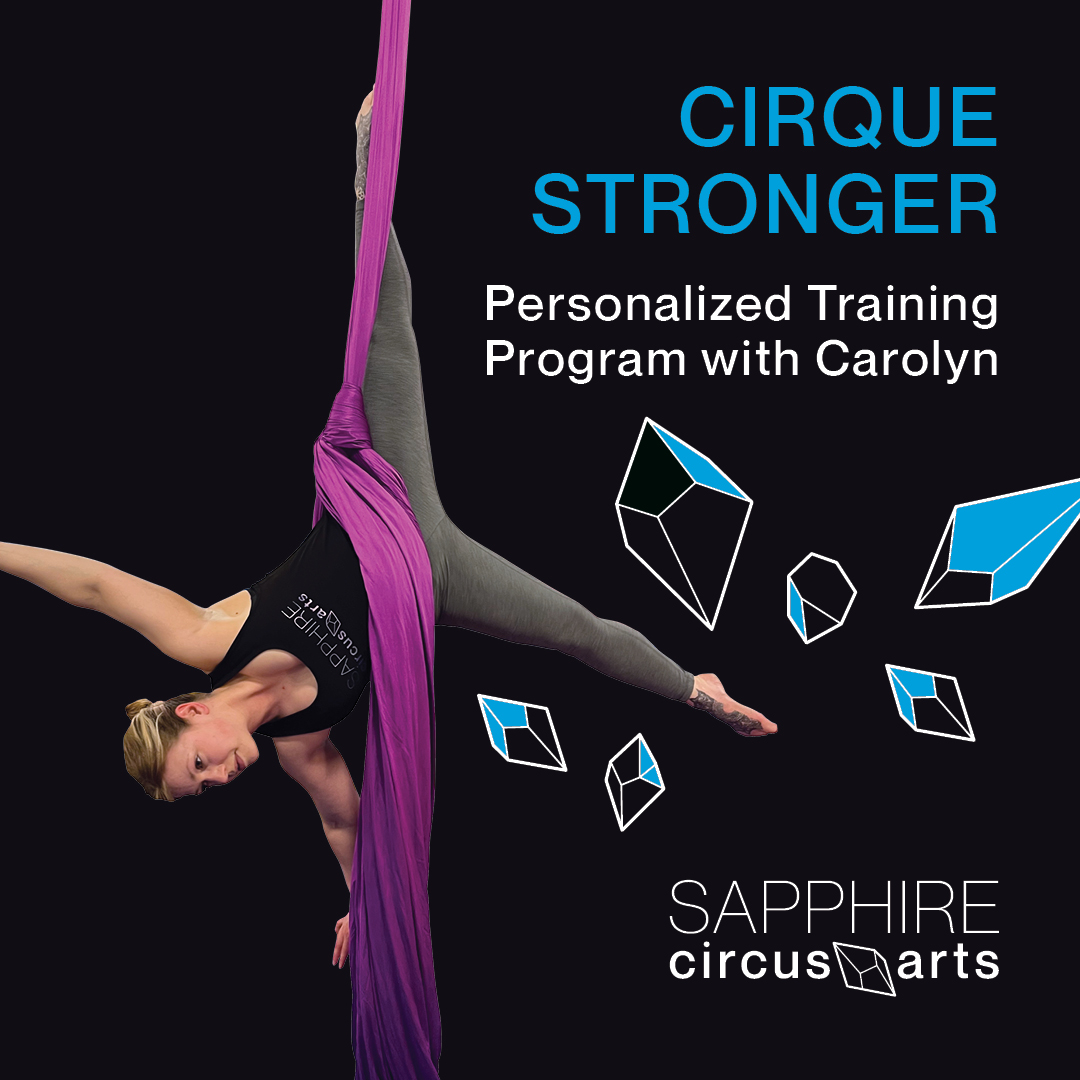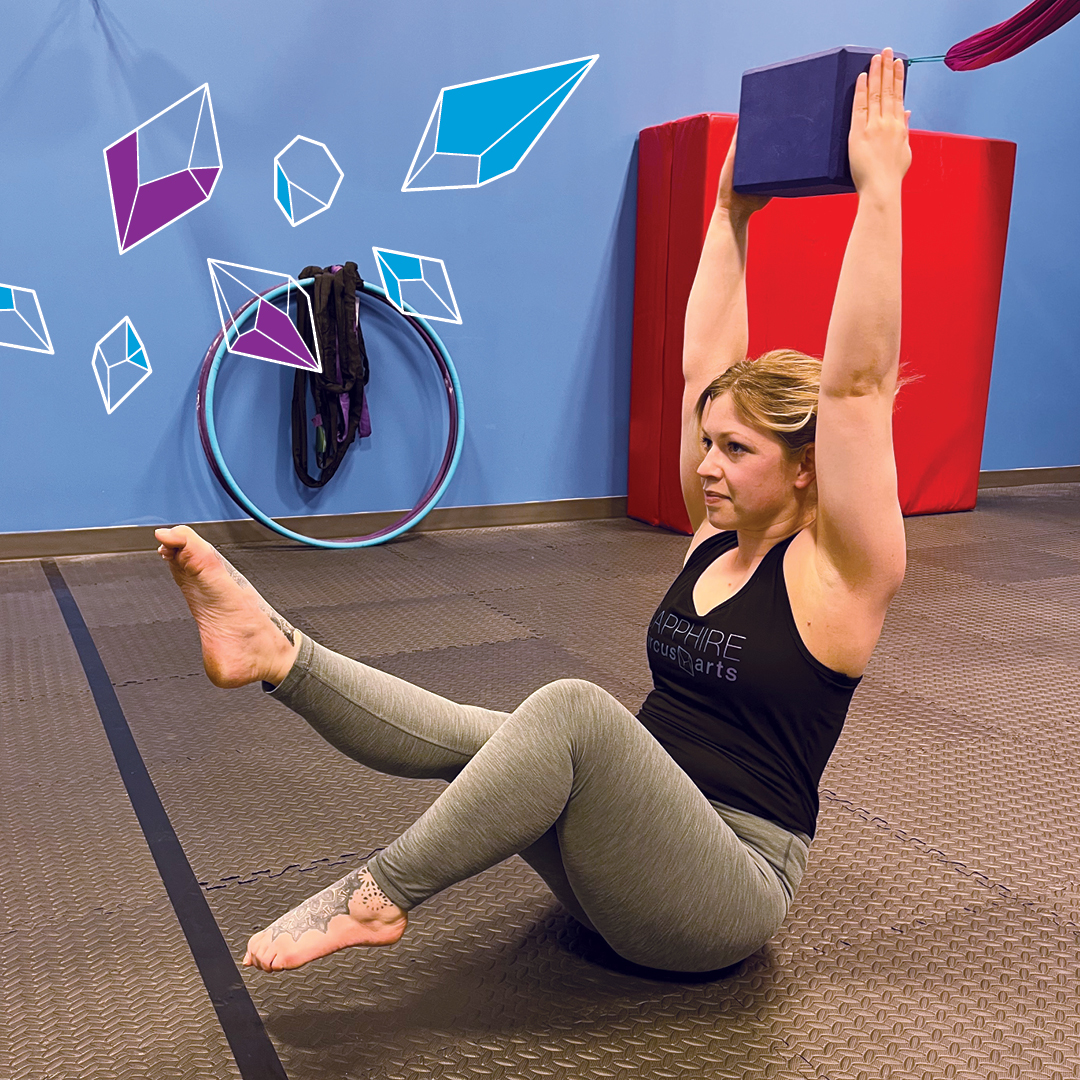 Carolyn is a Certified Personal Trainer with the Canadian Society of Exercise Physiology (CSEP) and a certified Corrective Exercise Specialist. With over 4 years of experience teaching aerials, she understands how to break down skills and assess your movement patterns to pinpoint what you need to do to reach your goals.
What is included for $270+GST:
Consultation and in-depth movement assessment (up to 1 hour)

A personalized training program to keep and refer back to, based on your assessment and developed specifically for you. 

Includes a private session to go through each exercise (up to 1 hour)

Email support from Carolyn to follow up on any program related questions
*Additional in person follow-up sessions can be provided for an additional cost